Run the installer when your download is complete.
After your installer has downloaded you'll find it here:
Chrome

At the bottom of your browser window.

Firefox

In your browser's toolbar.

Internet Explorer and Microsoft Edge

At the bottom of your browser window.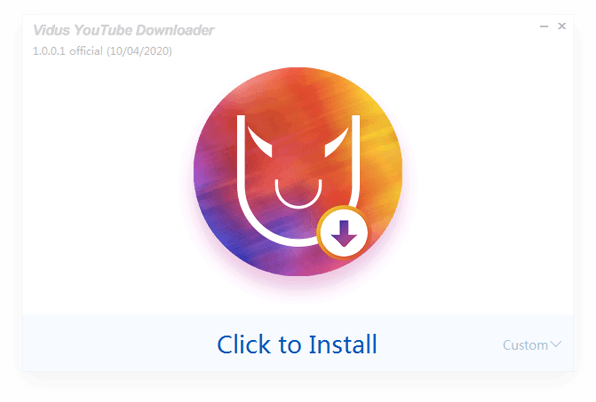 One-Click Installing
After starting up the installer, just click on the 'Click to Install' to start the process, it will take a while to download the software and install it automatically.
After the installing process finished, click on 'Start Vidus YouTube Downloader' to open this software.
Get Started with Vidus YouTube Downloader
Learn how to download online videos easily.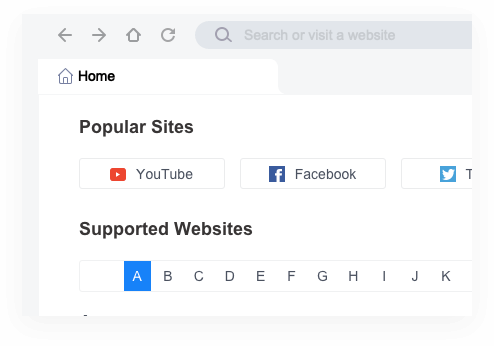 Step 1: Select the Website
Vidus YouTube Downloader supports 1000+ sites, including YouTube, Facebook, Twitter, Dailymotion, Vimeo and more. You can visit these sites directly through Vidus YouTube Downloader and browse online videos easily.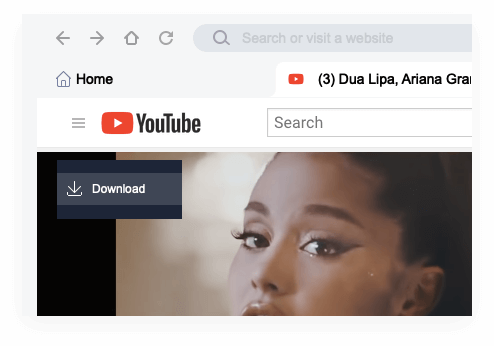 Step 2: Click Download Button
Once you open the video you want to download, an icon for download will appear next to the video. Click it to continue the download.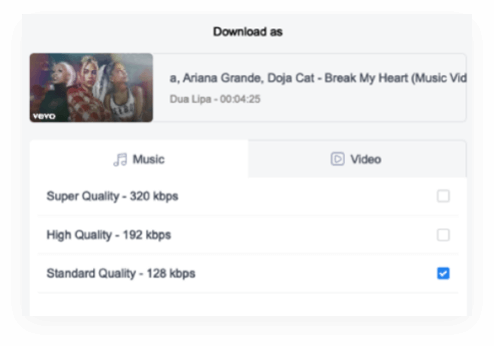 Step 3: Select the format and quality
Then you'll see a pop-up dialog box that allows you to choose whether to download as video or audio and in which quality. After making a choice, click the Download button and it will be added to the downloading queue. It will take a few seconds to download it to the local.